BioGuard Spa Water Enhancers and Cleaners
Restore Sparkle to Your Spa Water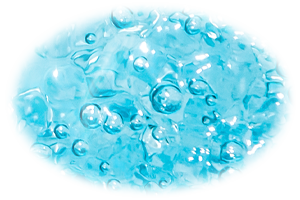 The SpaGuard line of cleaners and clarifiers improves the water's appearance, extends filter performance, and protects spa surfaces. Water enhancers not only get rid of cloudy water and make it brilliantly clear but also help your filter work more efficiently.
Why Take the Additional Step of an Enhancer?
Having beautiful, sparkling clean and safe water allows you to enjoy spending time in your spa. Enhancers bring out the beauty in your water and keep your filter working at maximum efficiency so you have more time soaking and less time outside of your spa.
Clear Cloudy Water and Eliminate Odors
Water Clarifier

Helps clear cloudy water
Does not affect pH
Combines small particles into larger ones for easier filtration
Water Freshener
Eliminates odors in spa and hot tub water, doesn't just cover using a fragrance
Makes spas and hot tubs smell fresh
Works well with any sanitizer, effective with sanitizer residual present
Improve the Look of the Water and the Spa Surface
Anti-Foam

Quickly eliminates any surface foam caused by undesirable compounds and detergents
For use with all sanitizer types
For use in all spas and hot tubs
Stain and Scale Control

Prevents scale formation and cloudy water due to high calcium levels
Removes some scale build-up on spa surface, preventing damage to surfaces and circulation systems
Removes relatively fresh metal stains from spa surfaces
Clean and Restore Surfaces and Equipment
Natural Spa Enzyme
Eliminates oils by converting them to easier-to-remove compounds
Reduces unpleasant odors
Improves water clarity
Reduces scum-line build-up
Helps keep spa water clear
Off The Wall® Surface Cleaner
Removes scale and hard water deposits along the water line
Compatible with spa water chemistry
Non-abrasive
Suitable for all spa surfaces
Can be used to clean entire surface of spa when unit is drained
Filter Cleaner
Breaks down oils and dirt embedded in filter's fabric
Helps keep water clear by promoting better filtration
Easy-to-use sprayer applicator
SpaGuard- Spa Complete
SpaGuard Spa Complete makes the water feel wonderfully soft and look amazingly clear while keeping hot tubs noticeably cleaner.
Waterline issues are also greatly reduced with regular use.
Best of all Spa Complete contains soothing lavender and eucalyptus extracts.
Spa guard System Flush
Cleans hot tub plumbing and jets where you can't see
Removes grime, lotions, oils and other gunk that sticks to hot tub plumbing
Eliminating this build-up improves water clarity and reduces odors
24 Ounces